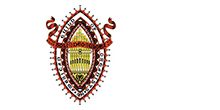 THE CHAPTER
The East Central Illinois Chapter of the American Guild of Organists exists to promote fine organ, harpsichord, fortepiano, period piano, and vocal music in our area, and to provide both professional and social contexts in which organists, church musicians, and choral conductors can meet.
We sponsor performance and education-based programs. Some of our past offerings included Pedals, Pipes, and Pizza, a Medieval period vespers recreation, Bach cantata vespers, and recitals by noted organists (Craig Cramer, Dana Robinson, and others). Many of these events are held in collaboration with the Baroque Artists of Champaign-Urbana, and the University of Illinois Organ-Harpsichord Division and School of Music.

LEADERSHIP
Michael Fisher, dean
David Harris, subdean
Judith Vorhees, secretary
Richard Hertel, treasurer

, chaplain (position open)
Board Members
Betsy Walch, UIUC student representative
Carolyn Pater
Dana Robinson

COMMUNICATION
Carolyn Pater, newsletter
If you wish to be added to the Chapter email list to receive updates on upcoming ECI-AGO events, UIUC organ and historical keyboard recitals, and ensemble programs involving the organ and harpsichord, please email Carolyn.
Derryl Singley, webmaster